Pre- and Post-Conference Trips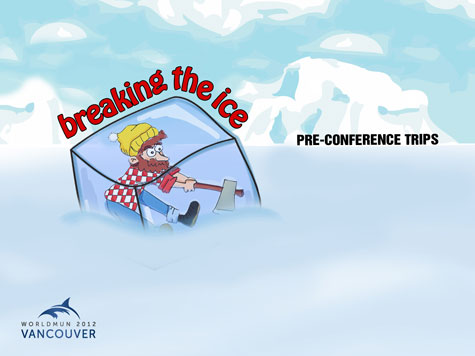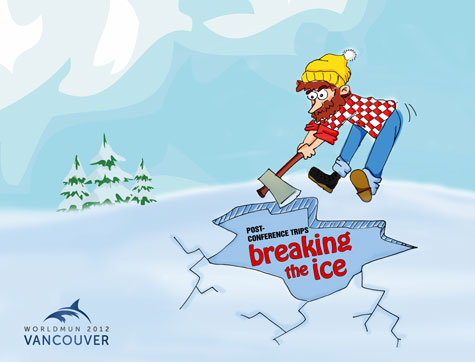 Breaking the Ice: Pre- and Post-Conference Trips
Many Canadian stereotypes hold some shred of truth, as every stereotype does. Canadian culture is often stereotyped, though usually as a joke, but sometimes taken seriously. The most common stereotypes include:
perceptions that all Canadians live in igloos;
we all say "eh" whenever possible;
we mispronounce words such as "house" (hoose) or "about" (aboot)";
we are all good at ice hockey;
we all hold a unique French accent;
we are all outdoorsy people;
we have a horse-mounted police force;
we lack a military force;
we all have a love for maple syrup;
we all wear toques;
and that it's cold everywhere, all the time.
We can assure you that these are not true, or at least not entirely! So, why not break the ice and see for yourself?
Voltaire may have written off Canada as 'a few acres of snow' back in the mid-18th century, but those 'few acres' have yielded vast amounts of oil, timber and other natural resources, that in turn have propelled Canada to a very enviable standard of living. It's a massive 10-million square kilometre piece of land, making Canada the second largest country on the face of the planet.
Canada is not only well known for its grandeur and majestic beauty, it also holds a wealth of cultural diversity located in its great major cities dotted across the country. Knowing that delegates will be seizing this opportunity to see more of Vancouver's surroundings or even other regions in Canada, we have prepared an extensive list of destinations for Pre- and Post-Conference Trips.
Working closely with various tour companies, we have a selection of tour packages designed to cater for stringent schedules before and after the WorldMUN 2012 conference. These itineraries are not only cost and time-efficient, but will also be worthy and highly enjoyable.
The following are the Pre- and Post-Conference Trip route options for WorldMUN 2012 Vancouver. Sales begin on January 20 and end on February 29, 2012.
TRIPS IN WESTERN CANADA (VANCOUVER REGION):
TRIPS IN EASTERN CANADA (OTHER REGIONS OF CANADA):

For any and all enquiries regarding Pre- and Post-Conference Trips, please email betty.zhang@vancouver2012.org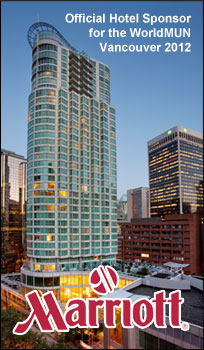 Important Reminders Before Departure to Vancouver | 6 March 2012
Wondering how to get around Vancouver? Wondering what identification and clothing you need to bring? Click here to read more.


Itinerary for WorldMUN 2012 | 2 March 2012
The daily itinerary for the 21st World Model United Nations Conference in Vancouver has been released. To view the full schedule, click here.


A Letter from United Nations Secretary-General BAN Ki-moon | 29 February 2012
"I am counting on your continued leadership and engagement. By participating in this Model United Nations, you will hone your negotiating skills and gain insights into what it takes to achieve consensus and progress...you can make your voices heard and drive political and social change...". Read the full letter here.